There have been murmurs of a new Lenovo tablet with a 10" display in the works for a while, and it looks like the rumors have finally been confirmed.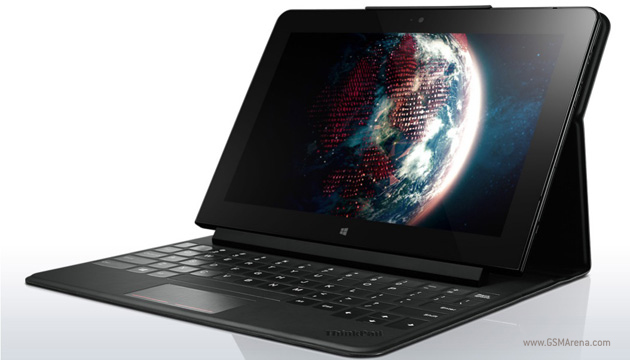 The Lenovo ThinkPad 10 was leaked online for a brief while by the company's Australian branch. It was soon taken down, but not before the device's specs were captured.
The specs of the ThinkPad 10 are similar to its smaller-screened little sibling, the ThinkPad 8. The upcoming 10" model comes with a 1.6GHz quad-core Atom CPU, and 8MP primary and 2MP selfie cameras. You can outfit the ThinkPad 10 with up to 4GB RAM and up to 128GB of storage space.
The 10 has some additional accessories that help to set it apart from the 8. Lenovo's latest slate should have LTE-capable versions, a dock, keyboard dock, and a keyboard case for on-the-go usage.
There's no official date for when the ThinkPad 10 will drop, and the price hasn't been released either. However, expect the asking price to be higher than than the ThinkPad 8′s $400, as the 10" version is packing some significantly better features.
Anybody looking forward to the release of this tablet?