We here at GSMArena HQ have been fans of the Yoga ultrabook ever since it launched a year ago so naturally we were screaming like exited school girls when we saw what Lenovo has done with its next generation Yoga.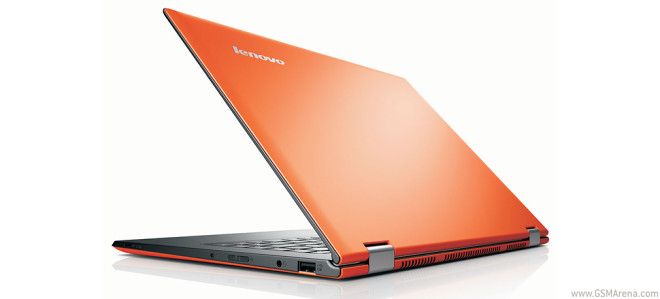 The Yoga 2 Pro ups the ante with a 13.3″ touchscreen of 3200 x 1800 (previously 1600 x 900) resolution resulting in an insane 276 ppi. The slate also runs on the fourth-gen Intel Core i7 Haswell processor and promises a battery life up to 9 hours.
The new Yoga 2 Pro is 15.5 mm thick (compared to a 17.1 mm thick Yoga of old) and now weighs 1.39 kg.
In case you're not already acquainted with the Yoga – it's Lenovo's flexible ultrabook, that has an adjustable screen, that flips all the way round the back of the device into a tablet mode (hence the name Yoga, get it?). In this mode the resulting tablet has the screen on one side, and the keyboard on the other. Going further with the same design, on the Yoga 2 Pro Lenovo has made the keyboard auto sink into its bed once you flip the notebook in tablet mode.
Here's a promo video that will easily make any geek's heart jump a few beats.