Lenovo unveiled three new laptops at Lenovo Tech World in Beijing. Two new Z-series offer high performance and even a 3D camera, while the new Ideapad takes aim at the Chromebooks.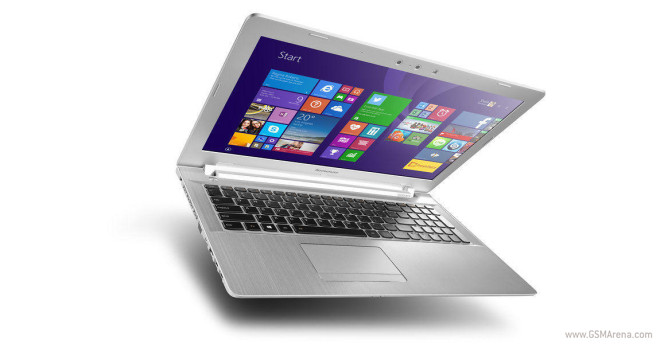 All three laptops will launch with Windows 8.1 and will be available in June.
Lenovo Z51 and Z41
The Lenovo Z51 (pictured above) and Z41 (below) are 15″ and 14″ laptops respectively, both with 200nit 1080p screens. You get a selection of Intel processors with a 5th gen Core i7 as the top offering.
Discrete AMD graphics are available if you want it. You can load up the laptops with up to 16GB DDR3 RAM and up to 1TB of storage (either plain HDD or SSD/HDD hybrid).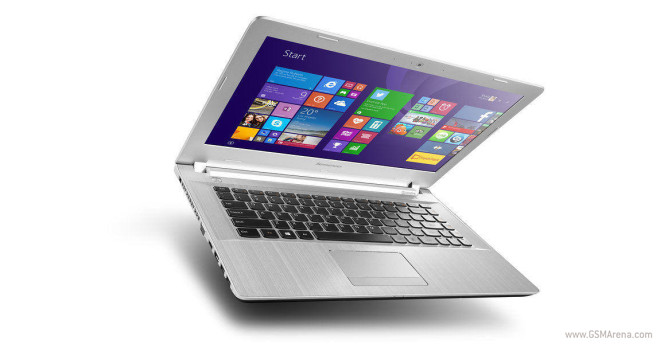 The 15″ Z51 is 24.6mm thick and weighs 2.3kg (0.97in, 5.07lbs), while the 14″ Z41 is 24.4mm and 2.1kg (0.96in, 4.64lbs). Both feature Dolby DS 1.0 Home Theater surround sound speakers.
Interestingly the Lenovo Z51 packs Intel RealSense 3D camera with 1080p video and a depth sensor. Ypi can scan 3D objects to send to your 3D printer or play games using gesture controls. The Z41 has a regular 1MP webcam.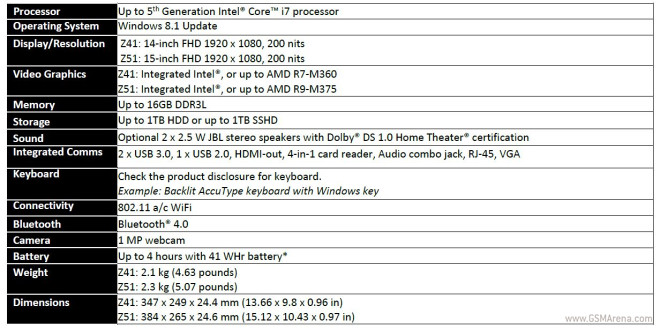 The Lenovo Z41 starts at $500 in the US, while a Z51 with 8GB RAM and a Core i5 processor will set you back $600. Both will be available on Lenovo.com and on retail shelves in June.
Lenovo Ideapad 100
Starting at $250 the Ideapad 100 aims at the Chromebook competition. It comes in 14″ and 15″ versions too, but the screen is 200nits 1,366 x 768.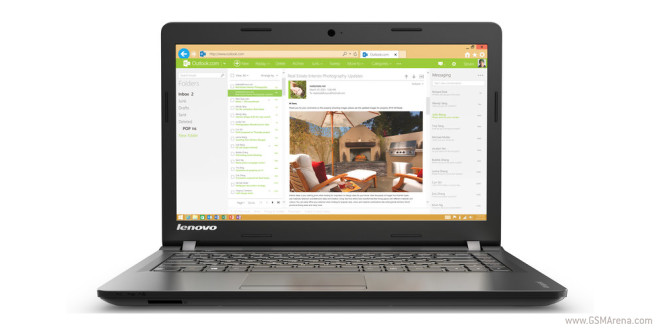 The laptops are powered by an Intel Bay Trail M N3540 chipset with up to 8GB RAM. These rely on Intel graphics and can have either a 500GB HDD or a 128GB SSD.

The 14″ model measures 20.2mm thick and weighs 1.9kg (0.8in, 4.19lbs), the 15″ one is 22.6mm and 2.3kg (0.89in, 14.88lbs). You get a 1.5W speaker and a 0.3MP webcam. The battery offers up to 4 hours of battery life.