With CES 2015 announcements under way Lenovo wasted no time in the introduction of its future product plans in the mobile PC sector. Today the Chinese tech giant introduced the third generation of its immensely successful X1 Carbon model as well as new additions to the ThinkPad X, T, E and L families. The press release also discloses information on a new IPS panel by the company, as well as an interesting power-bank with interlocking design and multiple charging accessories.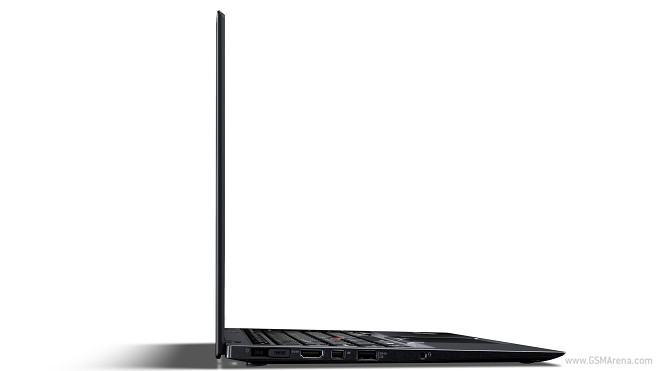 It comes as no surprise that Lenovo is once again hitting strong on the mobile computer front and it is this kind of perseverance that insured the manufacturer the formidable leading position as the world's biggest PC manufacturer for 2013. The ThinkPad lineup has been playing a central role in the company's success formula and has been Lenovo's pride and joy ever since it was acquired from IBM. The latest third generation ThinkPad X1 Carbon was introduced today as the lightest 14-inch performance ultrabook yet, weighing just under 2.9 pounds battery and all.
The X1 Carbon retains all of the characteristic design, quality and material standards of the ThinkPad family. Inside the rugged carbon-forged chassis of the new X1 Carbon there is a powerful 5th Generation Intel Core processor and a new PCIe solid state drive for up to 80% faster storage performance than standard SSDs. The display, as is traditional for the ThinkPad family is a gorgeous super-bright FHD panel which promises even more impressive viewing angles and visibility than its predecessors. This latest installment of the X1 Carbon series also comes as a celebration for 100 million units shipped by Lenovo and is priced at $1249, for the base model with availability set for January 2015.
The company's laptop lineup will be receiving updates in the X, T, L and E families as well. The new models will all bear the characteristic traits of the ThinkPad brand that have ensured its vast popularity over the years: "thin and light, with extended battery life to maximize mobility, and bright and clear displays up to 3K resolution for optimum viewing pleasure and ergonomic comfort". All powered by fast 5th generation Intel Core processors the new models will be available from February 2015 for the following prices:
ThinkPad X250 start at $1149
ThinkPad T450s and T450 start at $1099 and $849 respectively
ThinkPad T550 start at $999
ThinkPad E450 and E550 start at $599
ThinkPad L450 start at $699
Along with an updated laptop portfolio, Lenovo also announced a few other notable devices that are set to hit markets in the upcoming months. One of them is the ThinkVision X24 – a borderless IPS desktop monitor, with a thickness of only 7.5mm. It features a next generation Neo Blade 23.8-inch IPS panel, with Full HD resolution and a wide 178 degree viewing angle.
Visually the display definitely looks premium with a pre-coated metal surface on the back, complementing the razor-thin, edge-to-edge design. Prices for the ThinkVision X24 start at $249 and availability is set for April 2015.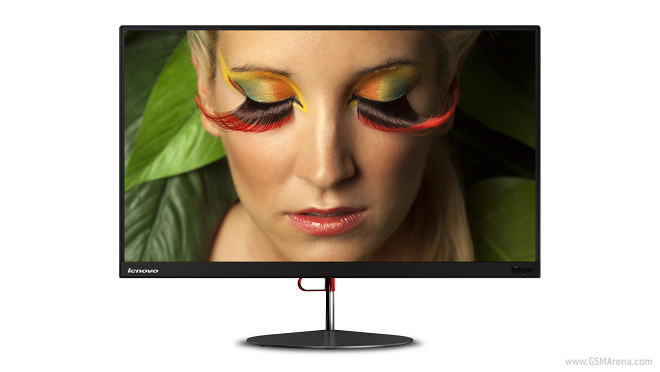 Another interesting addition to the Lenovo device family is a new set of mobile accessories, dubbed ThinkPad Stack. The gadgets from the lineup all bear a characteristic magnetic interlocking design and are intended to aid mobility and minimize the hustle of different cables and adapters.
The list of gadgets includes a 10,000 mAh Power Bank, USB 3.0 Hard Drive, a Wireless Access Point and a Bluetooth Speaker all stacked neatly to conserve space and eliminate unnecessary cables, thanks to pogo-pin connections. According to the press release ThinkPad Stack accessories will be available from mid-April 2015, with ThinkPad Stack Bluetooth Speaker at $89.99, ThinkPad Stack 10000mAh Power Bank at $49.99, ThinkPad Wireless Access Point /1TB Hard Drive Kit at $199.99.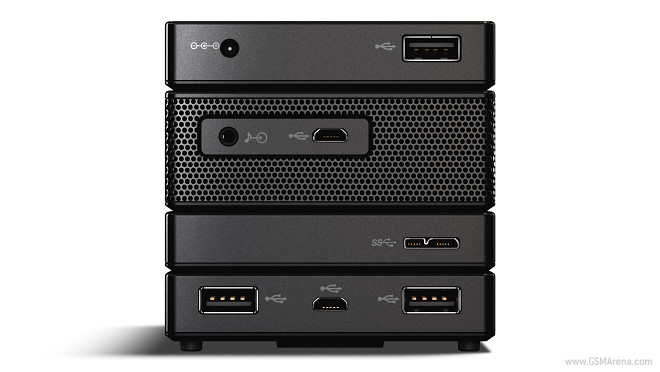 For more detailed specs on the new array of Lenovo devices check the press release in the source.