Lenovo unveiled the Horizon 2s and Horizon 2e, two tabletop PCs. Both have screens around 20″ big and can work as an All-in-one PC or you can lay it flat on a table so that up to four gamers can use it simultaneously. Yes, gamers, the two Horizons are particularly well inclined to playing games.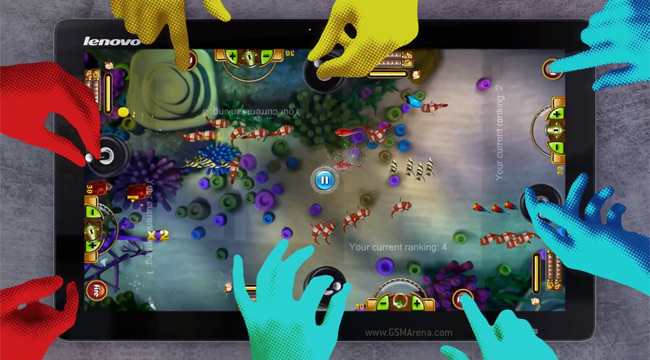 The Lenovo Horizon 2s is the slim option of the two. It is 15mm thick and weighs just over 2.2kg, barely a third of the previous Horizon 2 device.
The Horizon 2s has a 19.5″ screen with 1080p resolution, while the budget Horizon 2e has a 21.5″ screen. Both are powered by an Intel processor (the top spec is a 4th-get Intel Core) and run Windows 8.1 with the special Aura multi-user interface. The screen supports up to 10 touch points so multiple users can use multiple fingers.
The interface lets multiple people use the Horizon 2s/2e simultaneously. With Wi-Fi, Bluetooth 4.0 and NFC (optional on the 2e) users can pair up to four Android devices and literally shake photos from the device onto the Horizon for viewing on its spacious screen.
The two Horizons are compatible with optional gaming accessories – you can just put a joystick on the screen and start playing, roll an electronic dice or use strickers (for air hockey and such). Watch the videos to see the shaking and the game accessories in action. Lenovo has 40 games designed specifically for the Horizons.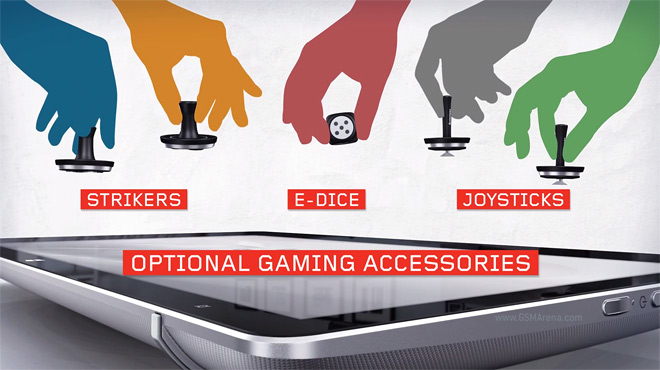 Both the Horizon tabletop PCs have built-in kickstands so you can use them as an AIO PC. The Horizon 2s also has an optional stand to lift it up like. Both can run on a battery so cables don't get in the way of gameplay but only last around 2 and a half hours.
The Lenovo Horizon 2s starts at $950 and will arrive first in September, while the Horizon 2e will follow it in October at $750.