Lenovo just introduced the latest addition to its lineup of Android-powered tablets. The Lenovo IdeaTab S2109 runs on Ice Cream Sandwich and packs a 9.7″ 4:3 IPS LCD with a resolution of 1024 x 768 pixels (sound familiar?).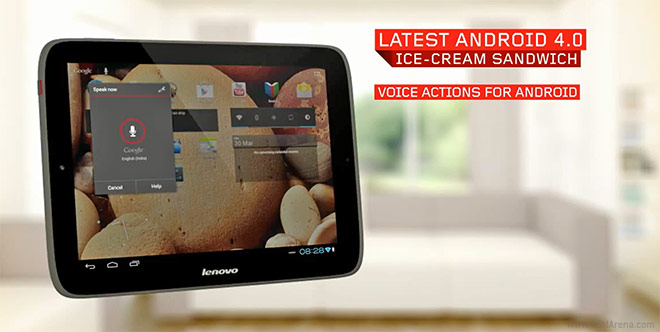 The IdeaTab packs a standard microUSB jack for charging and data transfers, while a microHDMI enables high-res TV-output. The on-board microSD card slot makes storage upgrades a breeze, while the four speakers at the back aim to deliver the best audio in the tablet world.
The 8.9mm slim gunmetal unibody of the Lenovo IdeaTab S2109 should give it a pretty sophisticated look, while the battery the Chinese managed to squeeze inside should enable a run time of 10 hours on a single charge. Strangely enough, Lenovo didn't disclose the chipset powering the S2109, but Tegra 3 is tipped as the most likely option.
Pricing and availability info is yet to be announced, too.