Lenovo is one of the largest PC manufacturers in the world. It's in the top five actually. And now they've confirmed an Android tablet, bound for world-wide availability, is coming in June.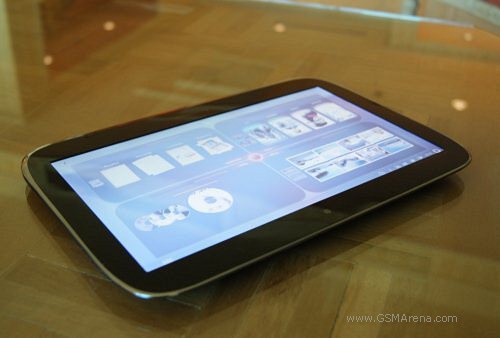 It will bear the name LePad and, sadly, it isn't anything to lose sleep over. It will feature a 1.2GHz processor of the Qualcomm Snapdragon lineage, Android 2.2 Froyo and a 10.1-inch touchscreen.
Expected price for the upcoming device is said to be in the $399-$449 range, which probably is inexpensive for that hardware.
We hope Lenovo's first attempt at a Europe-bound tablet to be followed up with the much-needed software update to Honeycomb to make the LePad a truly competitive product. Android Froyo just doesn't cut it anymore, when it comes to tablets.