Lenovo surprised the tech world with yet another peculiar announcement today. After showing off an interesting and slightly quirky smartwatch with a second private screen, the Chinese tech giant decided to move into other unfamiliar territories – virtual reality.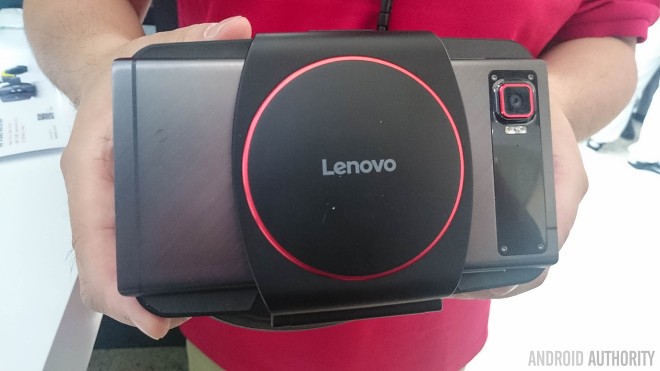 The Lenovo VR Goggles are the company's response to Samsung, Oculus Rift and the Gear VR. Just like the aforementioned Korean-made headset, the Lenovo VR Goggles are more or less a shell that only works with a compatible phone as a display. At the presentation, the set was used with the Lenovo Vibe Z2 Pro, but, the manufacturer has loosely stated that it works with compatible Lenovo phones. This sounds encouraging, but, we are yet to learn which models the VR Goggles support and whether or not the compatibility will extend this to include Lenovo-owned Motorola devices as well.
The Lenovo VR Goggles are more than a plastic frame, they have two lenses that ensure the desired 3D effect, which are also independently adjustable. This could make a major difference if you use corrective eyewear. Adjustments are achieved through two dials on either sides of the device. There is also one on top, which controls the image focus. Just like the Samsung Gear VR, Lenovo's goggles require an additional handheld remote control for input. They are also made from pretty much the same materials.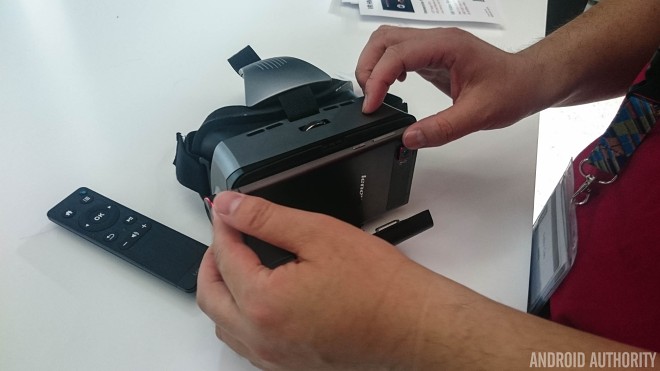 As far as availability goes, there is still no official word from Lenovo, but, the company did hint that it is planning a global release, rather than one confined to its home China market alone. This is encouraging, but, seeing how the headset requires a compatible Lenovo phone, this mostly leaves the USA and UK out of the picture, as Lenovo phones aren't really widespread there at the moment.