A few photos and some specs of an upcoming 24 megapixel Sony A77 camera surfaced and they look quite exciting. The mirrorless camera with Electronic Viewfinder and Interchangeable Lens (EVIL) looks like a real beast and judging by the resolution and its reported ability to record 1080p video, it might be the most capable in its class to date.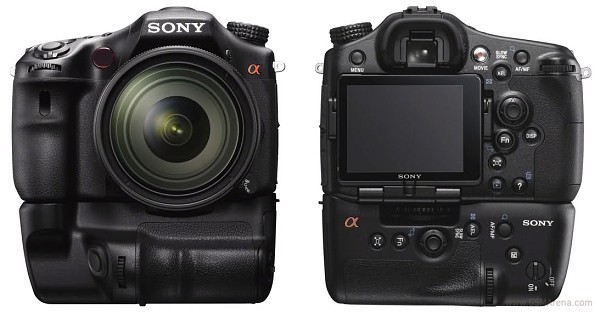 The only thing that puzzles us a bit is its size. As far as we know, the main advantage of EVIL cameras compared to DSLR cameras is that they are way more compact and this one looks anything, but that.
Then again, that grip looks detachable, so it might not be that bad after all. One thing is for sure – if mirrorless cameras are to replace DSLRs some pro-grade units should appear as photography pros are quite a major part of the DSLR users. What's left is for us to hope that the performance is as good as the looks.