MediaTek seems to be gathering increasing support from device manufacturers and users all around. The Taiwanese chip maker used to mainly target the budget segment, but recent CPU MT CPUs have been performing admirably on mid-ranged devices and beyond.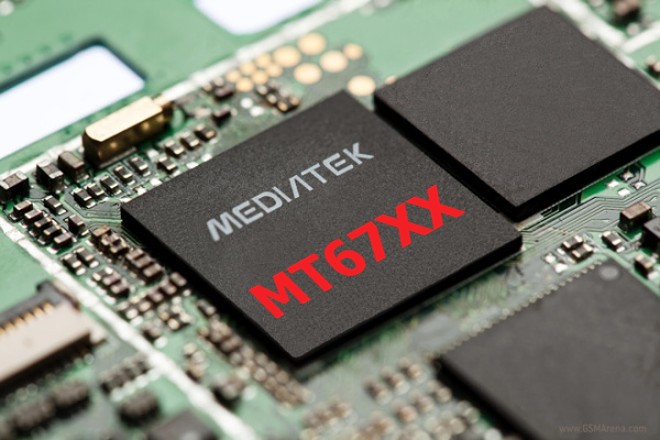 A rather interesting roadmap graphic surfaced on the Chinese social network Weibo, supposedly revealing the company's plans from the upcoming year in terms of chip production. The definite attention-grabber in the shot is the mysterious MT67XX, which the graphic hints should come out in Q4 2015.
It appears to be a 20nm chip with a 64-bit architecture and eight cores. The rumor mill also hints at Cat.6 LTE support. This is quite exciting to see in a mid-range chipset (where most of the MediaTek lineup aims) even if it's not quite a first.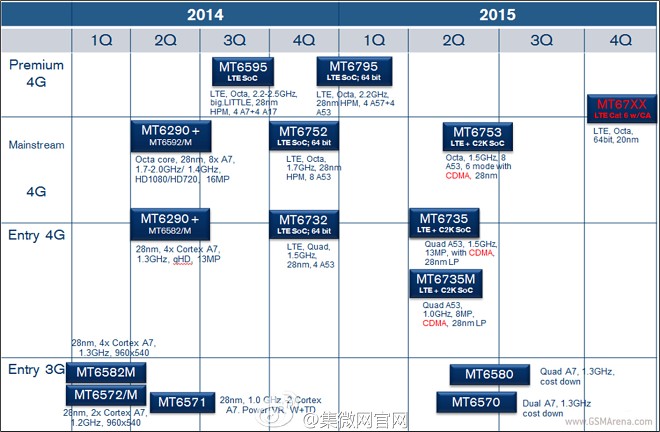 It is definitely good that MediaTek has the new transistor-size on the road-map, but will it be of any use if it comes almost a year from now? Well, for the time being the company is relying on the MT6795 to head sales and with recent Qualcomm events it might just catch a significant market share.
As some of you surely remember Qualcomm was reportedly having a lot of difficulties with overheating and subsequent throttling issues in its 810 chip. Whether or not the story was simply speculation is still open for debate, but the fact of the matter is that it may have notable effects on the smartphone market, as some manufacturers might be drawn away due to bad reputation alone.
Consequently the MT6795 might just sell well enough to ensure a stable future for the company and an ever-growing segment of the mobile market comprises of entry-level and mid-range devices, for which MediaTek is more than willing to supply low-cost CPUs. Weather the leaked roadmap is true or not we will continue to keep a close eye on MediaTek and what they have in store.