The original Samsung Galaxy Note 10.1 slate was released in August, 2012, initially running on Android 4.0.3 Ice Cream Sandwich. Samsung released only one firmware update during the past two years flavoring the tablet with Android 4.1.2 Jelly Bean OS.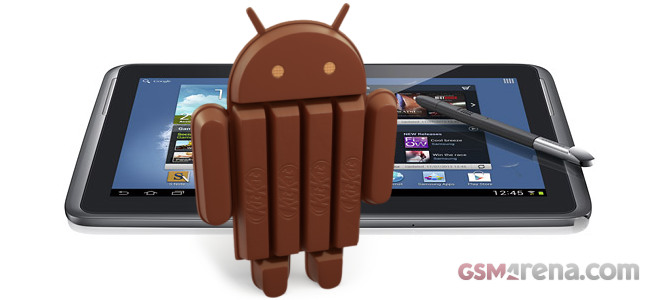 Nowadays there are already two new Note tablets – Note 10.1 2014 Edition and Note Pro 12.2, but as it turns out the pioneer was not forgotten. A leaked official test firmware suggests Samsung is almost ready to release an official Android 4.4 KitKat update for the original Galaxy Note 10.1.
The test firmware was assembled from different leaks and may not be stable. But it is an official pre-release update that won't increase your binary counter or void your warranty. Of course, if you brick your device while updating – this will VOID the warranty.
The update is compatible with Galaxy Note 10.1 N8000 model and its build date is April 23. You can hit the source link below for download instructions.
Note that the official update should be just around the corner, so you may want to wait a few weeks for the official ROMs to go viral.