We're getting ready to review the Nokia C7, so this caught our interest – the lead designer of the C7 talking about the process he went through. It's interesting to see what goes on on the other side – how those phones that we're reviewing get to be the way they are?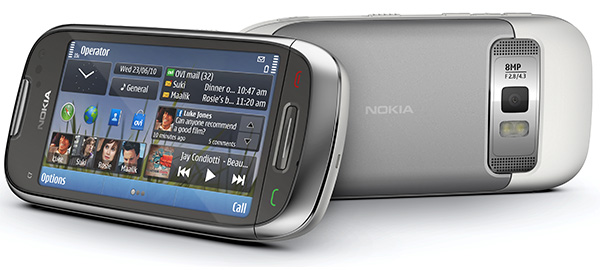 The design process of the Nokia C7 started with choosing its measurements – the weight and most importantly, the size of the display. Once Tomas Ivaškevičius, the lead designer for the C7, had picked a screen size that fits well in the hand, he designed everything else around it.
It wasn't easy – he describes it as a complex balancing act between adding and taking things away and filtering through a lot of input from his boss and colleagues. Tomas begins the video by saying that he spent entire days at school drawing cars – I wonder if that's the inspiration behind the curves of the Nokia C7?
Anyway, with this video in mind, we're going back to the C7 review. Stay tuned.