Instagram has launched a brand new app today, and this one is focused on doing one thing only – photo collages. These have become immensely popular lately, and the Facebook-owned company apparently couldn't stay away from the field.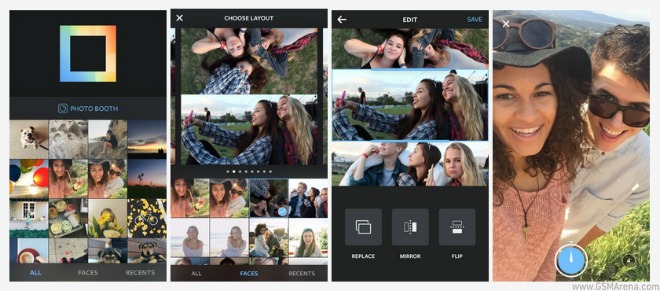 So it's releasing its own contender in this space, officially called Layout from Instagram. Right now it's only available for iOS devices, with an Android version supposedly arriving "in the coming months".
As you may have imagined, Layout basically lets you combine multiple photos into a single image. As you choose photos from your camera roll, Layout automatically shows you previews of custom layouts for your collage. To easily find photos of people, just use the Faces option.
You can drag and drop individual photos to rearrange them, pinch to zoom, pull the sides of a photo to resize it, and even flip and rotate photos for mirror effects and the likes. And the Photo Booth function lets you capture images that you'll instantly see in a layout.