Windows users can now enjoy the benefits of high quality video, granted they have a webcam capable of recording HD video, as well as a fast enough internet connection.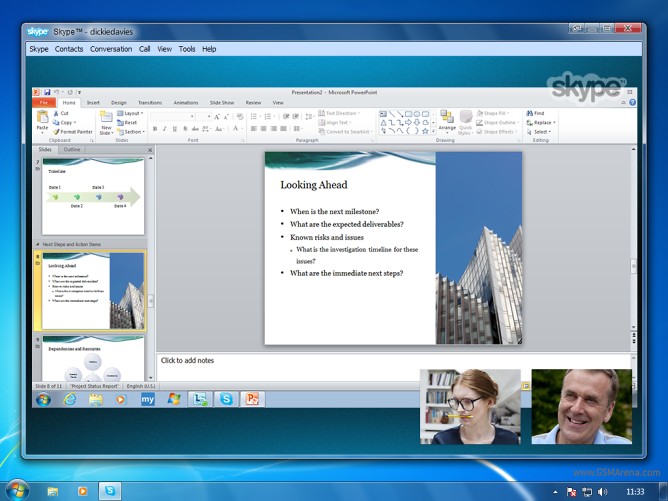 This update also finally sees the integration of group screen share, which enables sharing your screen in conference calls, rather than with just one person at a time. Group screen share is currently only available to Skype Premium members, however.
The latest version is optimized to work with the Logitech C920 webcam, which features video encoding done inside the camera, allowing for higher quality recording even on older machines.
Additional features in this update include voice and video chat with Facebook contacts, Push to Talk support (which lets you mute your microphone via a keyboard hotkey, useful in full-screen applications such as games), as well as Bing Toolbar integration.
Why isn't this update available for other platforms? We suspect Microsoft's recent acquisition of Skype might have something to do with it.