Samsung isn't going to stop pushing out ads for the Galaxy Note 4 anytime soon. With its gigantic marketing budget, that's pretty much a given. So today the Korean company has outed a couple more creations that focus on specific features of its latest phablet.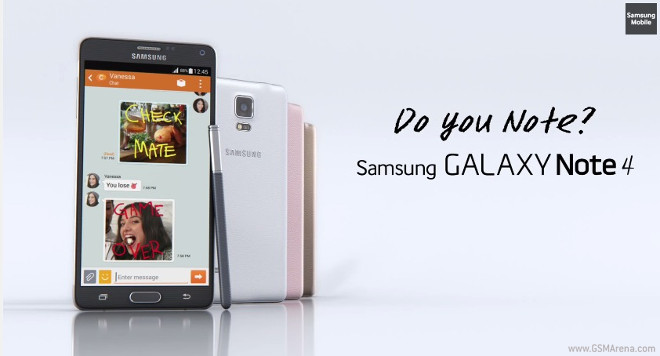 Unlike some of its commercials from the past, these two rely heavily on humor to get the point across.
The first one is called "Ready, Set, Photo War" and it involves two friends sharing pictures with each other, the use of two apps on the screen of the Note 4 side by side, and it all escalates into an all-out "Photo War".
Next up we have a guy wanting to learn the basics of DIY, trying to assemble some garden furniture. The Smart select feature of the Note 4 is being touted here, as it lets you save images and text from any app on the phone. It doesn't, however, manage to actually teach you some DIY skills.
We're sure there are more of these coming. Love it or hate it, the Samsung Galaxy Note 4 is one of the most advertised mobile devices of the year.