A few weeks after debuting it in the beta version of the app, BlackBerry has added support for Channels in the latest update to its main BBM for Windows Phone app. The feature is already available in the iOS and Android versions of the messaging app.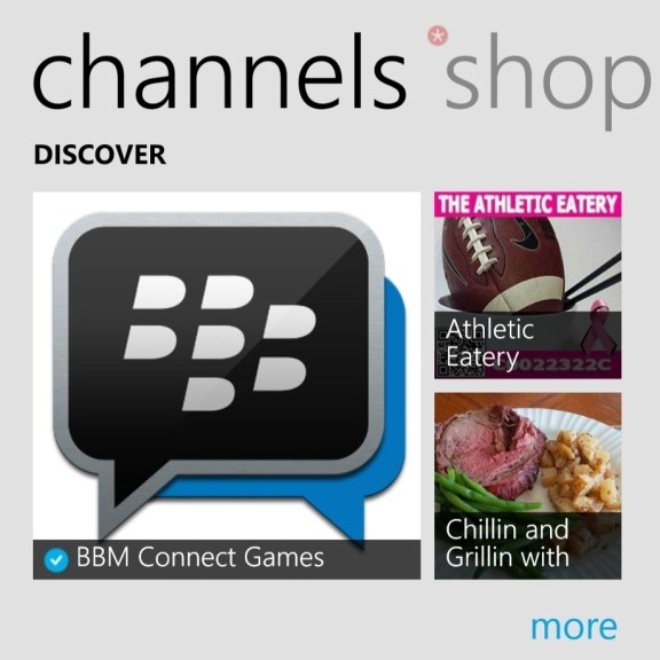 "Starting today, Windows Phone users have a new place to join conversations happening right now between people, brands and communities," the Canadian company said in a blog post. "In real-time you can discover and connect with other #TeamBlackBerry members on subjects that interest you."
The latest version of the app (2.1.0.16) is now available for download from the Windows Phone Store.