If there ever was a time to go for the $12 a year premium membership for LastPass it's now. The form and password-filling service that's so popular for web browsers has gotten a great new update for Android, allowing it to auto-fill your account log-ins on Android.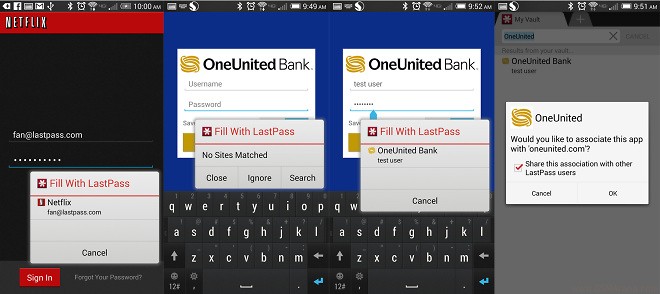 This means that aside from working to log you in hassle free in Chrome on Android LastPass will eradicate the need to remember app log-ins as well.
After updating LastPass for Android the app will prompt you to enable the new functionality. Once you launch an app LastPass will detect the log-in field and inspect your vault for matches. Then you'll get a popup with a match or notifying you there isn't one, giving you the option to do a manual search.
When you find the log-in credentials in your LastPass vault or enter them manually the app will save them for future association with the app in question.
LastPass is also crowdsourcing app associations from its users so that LastPass will associate apps you haven't opened with entries in your vault – pretty neat.
You can get the updated app on Google Play here. There's a two week trial after which you'll need to go premium to use the feature.