There's change at the very top of Google – Eric Schmidt, who's been Google's CEO for the past 10 years, will be stepping down from that position moving to a position of an Executive Chairman. Larry Page will be replacing him starting 4 April – apparently all this is a planned effort to streamline decision making…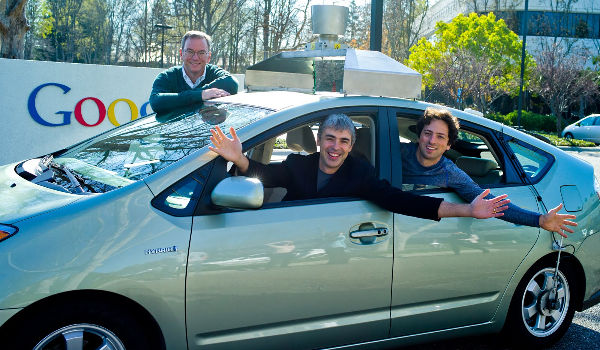 There's no denying that Schmidt has done an excellent job running Google – if you need convincing, Google just announced a 26% increase in revenue for Q4 this year compared to the same quarter last year. The revenue was $8.44 billion, beating analysts expectations.
Anyway, from now on Schmidt will be focusing on deals, partnership, business relations, government outreach, while Page will handle the day-to-day operations concerning product development and technology strategy, which reportedly are "his greatest strengths". These new positions will clarify the roles and responsibilities of the two, which will simplify the management structure and hopefully speed up decision making.
Or as Schmidt officially puts it:
For the last 10 years, we have all been equally involved in making decisions. This triumvirate approach has real benefits in terms of shared wisdom, and we will continue to discuss the big decisions among the three of us. But we have also agreed to clarify our individual roles so there's clear responsibility and accountability at the top of the company.
In realty, his personal remark about the shift can be found in his Twitter stream:
http://twitter.com/#!/ericschmidt/status/28196946376130560
You might be wondering what happened to the other Google co-founder, Sergey Brin. Well, he'll be taking the position of a Co-Founder and he'll be working on developing new products and his "personal passions". He didn't say what those may be but he made a comment saying they've only touched 1% of social integration into search, which might be a clue as to what he's working on.
Check out Eric Schmidt's blog post to read more about his personal take on the change.