By using a custom Kernel module, some XDA developers members have managed to overclock the Krait CPU cores of the HTC One X (the one available on the AT&T and Rogers networks) to 1.8 GHz.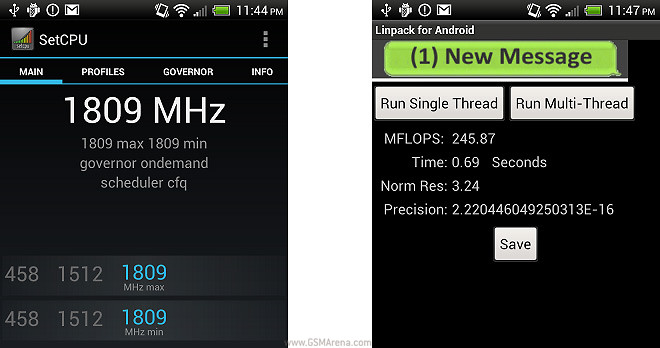 This makes the MSM8960 SoC about 20% faster and the Kernel is applicable to any rooted One X, based on Krait, without the need to unlock the bootloader.
For those who want to see the overclock in action here's a video.
If you own a Krait-powered HTC device and want to try the cool trick yourselves, you should follow the source links below. In theory it's only a matter of time before other Krait devices become overclockable, devices such as the S III for Verizon, T-Mobile and AT&T and others.