Kingston is readying a 1 TB USB flash drive that's no bigger than your thumb.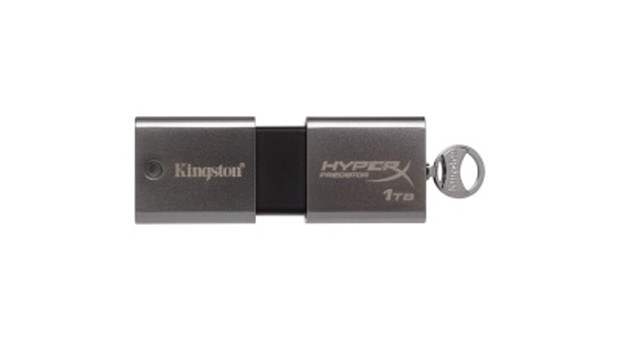 The DataTraveler HyperX Predator uses USB 3.0 tech and will do 240 MB/s read and 160 MB/s write speeds when it goes on sale later this quarter.
Currently Kingston has a 512 GB model on tap but that will cost you, wait for it, $1,750. Whoa, indeed.
Kingston is also launching 32 GB and 64 GB models, which now sound rather common to us.