Jolla just announced that its Sailfish OS has reached two-fold compatibility with Android – it can run Android apps but also the OS itself can run on Android phones. This is major news as it solves the two big problems facing any upstart OS – it's difficult to get hardware manufacturers to make devices for it and difficult to get devs to make apps for it.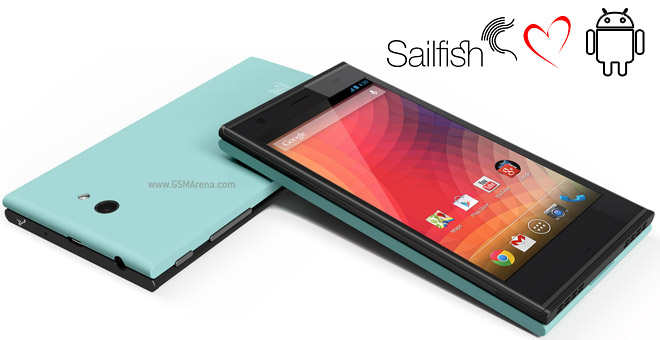 By the looks of it, if a maker wishes to have a spin, it could put Sailfish on a phone or tablet that was designed with Android in mind.
"We believe Sailfish with Android compatibility is a highly relevant mobile operating system option for major mobile companies in Europe and in Asia. We are already in discussions with several major Asian vendors regarding this opportunity," says Tomi Pienimäki, Jolla CEO.
Jolla also is fully aware of the effects of the Nokia-Microsoft deal and say these events have strengthened the young company's position. Also, the team is evoking Finnish nationalism and offering a second round of pre-orders of its first phone aimed at Finns "who want to express their passion for the Finnish mobile industry," (the first pre-order campaign ran earlier this year).
We've seen Android apps run on other OSes in the past – it hasn't worked out great for BlackBerry 10, which suffered from the Android-specific UI not working great on BB OS. Having an Android 2.3 Gingerbread runtime didn't help either.
Unfortunately, Jolla's press release is mum on the Android API version that Sailfish supports. It's also not clear if Jolla will be offering Sailfish to makers only or if users will get to flash their Android devices too, a la CyanogenMod.
Source (PDF)