No, this is not a joke! I humbly present to you the phone with the shortest spec sheet in well over a decade. In a time, when smartphones boast dual-core processors and HD cameras, John's Phone has ONLY one function – it can make phone calls.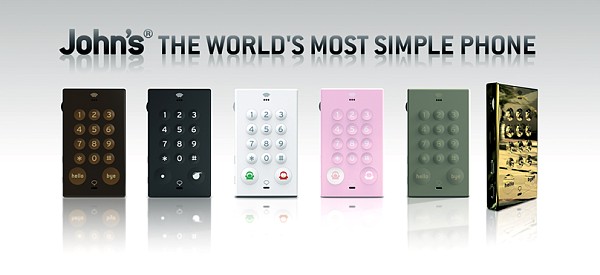 Now on with those specs. The phone has quad-band GSM support so it will work just about anywhere in the world, except for Korea and Japan. It has only one ringtone complete with a vibration function. A small screen on top of the device displays the inbound and outbound numbers in a call. It also shows a rather unique battery indicator. The manufacturers claim talk time of up to 6 hours and a three week standby for the device which is powered by a 1200 mAh battery.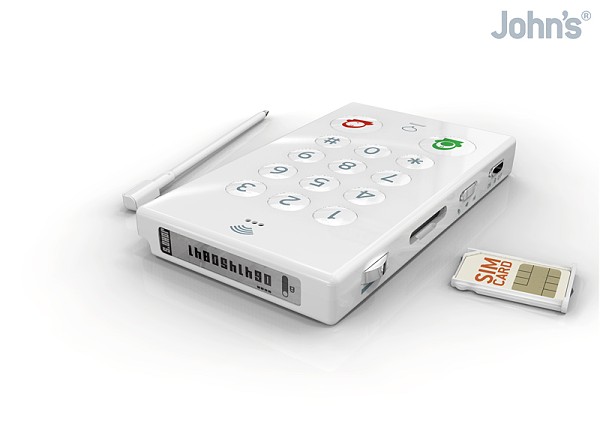 Now, this one is my favorite – the phone has a REAL phone book made from paper and comes with a small pen which you can use to jot down contacts. The specs sheet finishes with a speed dial for 10 numbers and hands-free capability (through a headset).
All this basic functionality is housed in a nice looking 95 gram package. Prices start at €79.95 and you have a choice of 5 colors. The top of the range version is the limited edition gold phone bar which will set you back €99.95.
Interested? You can make a purchase using the source link below. Also, tell us what do you think about this unique phone and its back-to-basics approach in the comments section below.