Jobs, the biographical film based on Steve Jobs' life, is releasing a couple of months from now on August 17. But before that, the creators have released the first trailer that give us an idea of what to expect from this movie.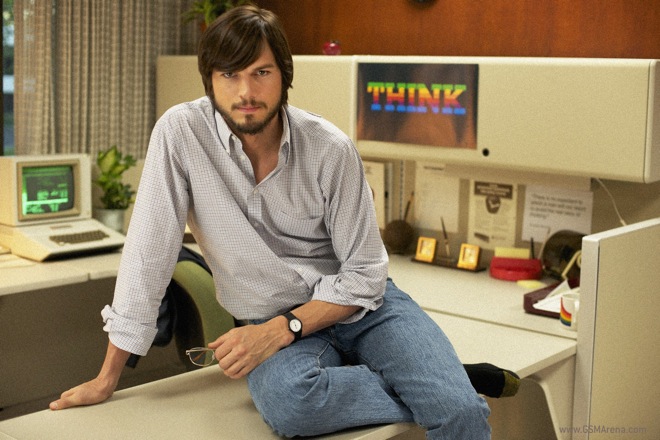 The movie stars Ashton Kutcher playing the role of Apple's late co-founder and ex-CEO. Although the jury is still out on Kutcher's acting skills, there is no doubt that he looks the part, as is abundantly clear in this trailer. The movie covers Jobs' life from 1971 to 2011, basically from the time he dropped out of college to founding Apple with Steve Wozniak in a garage, turning it into a big company, getting fired, coming back and taking it to the point where it is at today.
Like The Social Network, the movie is based on true life events but there are obvious exaggerations and deviations to make it more entertaining. They do seem to have captured most of the important events of his life, however, as can be seen from the trailer.
The premise of the movie is undoubtedly exciting. Hopefully, the cast manages to pull through and do their characters justice. You can watch the full trailer below.