Have you been enjoying iTunes Extras on your Mac? For a while now, the feature has been an exclusively desktop affair.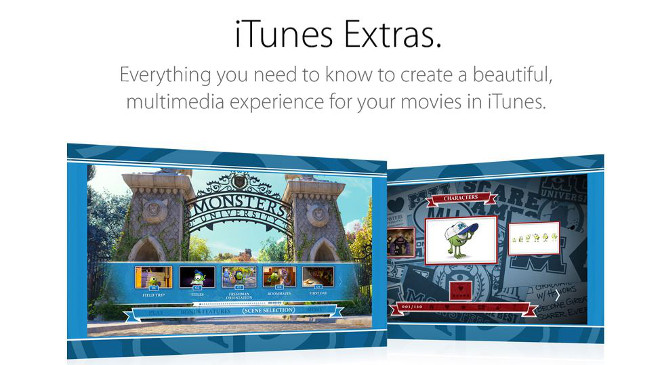 Well now, Apple has made the content available on Apple TV, and plans to bring it to iOS 8 in the fall.
What is iTunes Extras? Well, it provides an experience that is perfectly in line with the nomenclature of the service: it offers behind-the-scenes and extra footage that accompany your iTunes movie purchases. These usually range from everything to deleted scenes, director's commentary, production stills and images, costume concept designs, you name it. If you want to start experiencing iTunes Extras on your Apple TV, then you'll need to make sure your device's software is up to date: version 6.2.
What's cool about the feature is that movie studios can add the extra content whenever they feel like it, so there's no telling when you'll get access to additional bonus footage after you purchase a movie.
So what if you're a filmophile who is constantly on the go? Well don't fret, you'll be able to get iTunes Extras on your mobile device once the feature hits iOS 8 this fall.
Any movie buffs out there excited about the rollout of this feature to all of Apple's products?