The latest Samsung Galaxy S II ad is for the birds – or, um, hens at least. Previous ads already boasted about some of the cool features of Samsung's new flagship, but this one shows off one of my favorites – the SuperAMOLED Plus display.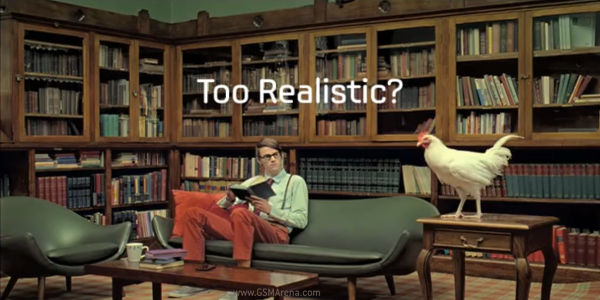 So, do the virtual objects on the Galaxy S II screen look exactly like the real thing? The screen already fooled a little girl, but can it fool a chicken? Here's the answer…
Well, okay. The chicken is probably not an expert on screens – but Samsung isn't an expert on poultry either. I'm no expert myself, but I can bet my day's pay that the white chicken up there is actually a rooster, not a hen. You can easily notice the prominent wattle and comb, the cocky tail feathers and it has that stately posture, stretching its neck and standing tall, you get my drift.
Hen or rooster, the ad is fun and quite agree on the qualities of the SuperAMOLED Plus screen. We put it through some thorough testing and we gave it the thumbs up. That is to say, we agree with the chicken's assessment.