Yes, it's a phone. No, it's not, it runs XP. Yes, IT IS! No it's not, it's as big as a brick. Yes, it is a phone – that's the ITG xpPhone.
Now that we've got that cleared let's get a little bit more serious. The ITG xpPhone monster of a mobile phone has been sitting in the spotlight since day one so naturally when its first video demo pops up we just can't miss sharing it with you. What becomes evident though is the huge size of the device.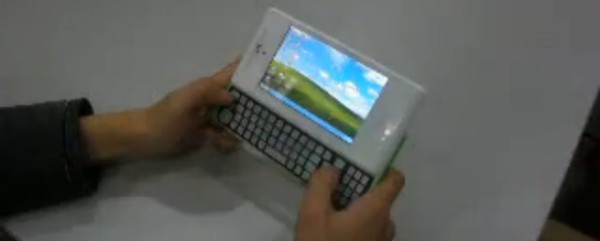 We are hoping this is the 7″ display version of the xpPhone because if this is as small as this phone gets, you won't see me carrying one in my jeans. Hell, this thing is not even getting closer to my rucksack. Exciting as they may sound for a mobile phone, the ITG xpPhone specs are more suited for the MID category than anything else. But lets not waste and more of your time with our guessing and just give you the video.