We don't often do accessory reviews, but this one is too interesting to miss. You see, one of the problems with touchscreen smartphones is that you cannot use them with gloves, so you have to pick your priorities in the winter – operate your phone or save your fingers from the freezing cold.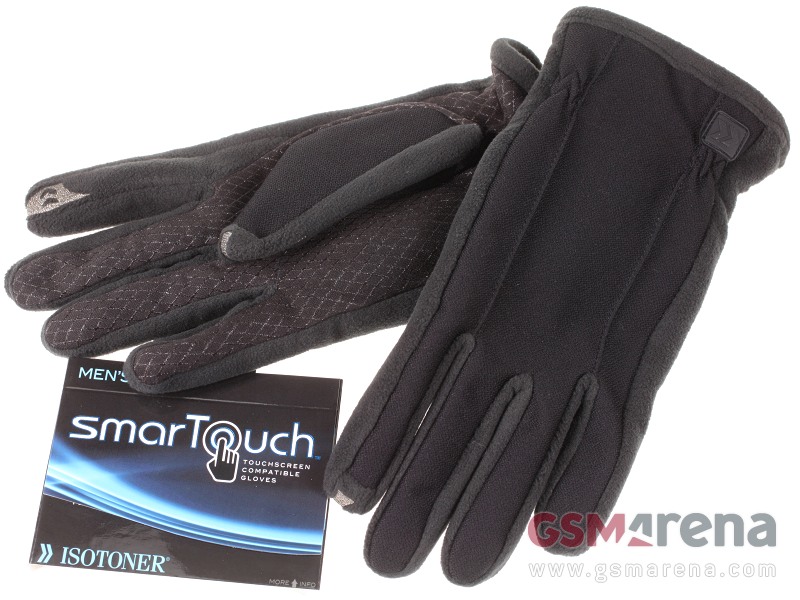 Enter the Isotoner SmarTouch gloves – compatible with your touchscreen phone, those will keep your fingers nicely warm in those cold months.
Now we didn't get the chance to test them in extremely cold temperatures, but they felt perfect when it was just below 0 degrees Celsius and it looked as if they had plenty more warmth in reserve. In short, the SmarTouch gloves do pretty well as gloves.
As for the touchscreen compatible part – well, we feel it's better that we let this video we shot do the talking here:
There doesn't seem to be any problem with the sensitivity or responsiveness of the screen, but naturally the gloves add a bit of clumsiness to the whole deal. Still, as we don't believe, many of you will be playing "Where's my water" while going down the ski tracks, the precision is more than enough.
You should keep in mind though, that it's only the index finger and the thumb that get the conductive thread surface, so it's only those that you can use for operating your phone. The good news is that the non-slip palm design really works and you don't feel like you are going to drop your phone any second now as you do with some other types of gloves.
With a price tag of about $22, the Isotoner SmarTouch gloves are hardly the cheapest around, but if you need what they offer, they are probably worth it.
You input is welcome in the comments section below.