I must warn you: take this rumor with a serious pinch of salt. We received this picture today from a tipster in Warsaw, Poland, of an unknown Samsung device, sporting a humongous screen, and decided to share it with you.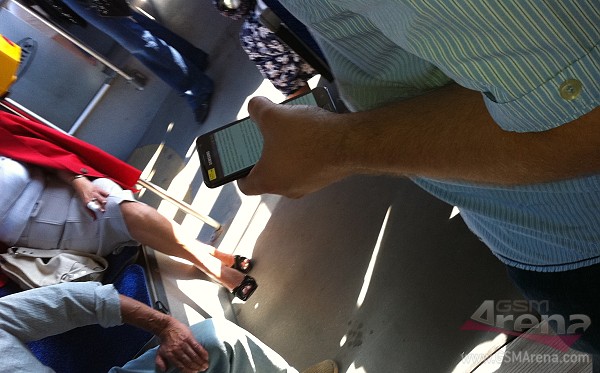 According to the anonymous sender, the Samsung device on the picture is sporting a 5+" sized screen, and appears to be a member of the Galaxy S family of droids. What makes this shot appear credible, is the location where it has been taken – near Samsung's Research and Development headquarters in the Polish capital. I did some research and found out that there is indeed such a center in Warsaw with mobile technology being one of its primary activities.
Here's a second shot of the same device. The perspective looks rather weird, which makes the authenticity of the shots dubious: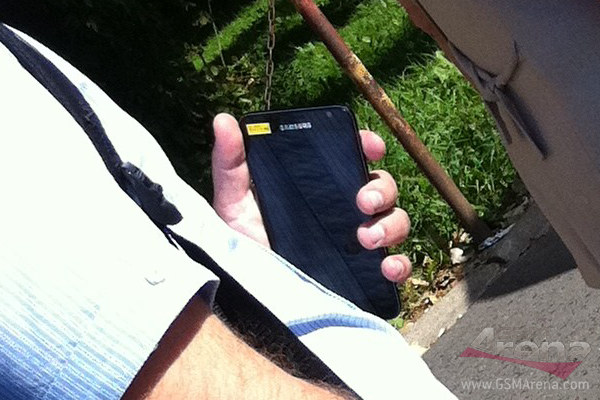 In case this device is indeed a droid, I cannot imagine its screen being with a resolution lesser than HD. It will surely be a proper answer to the challenge, which LG presented Samsung with a few days ago.
What do you think? Is a 5+" screen an option which you would entertain for your next smartphone, or is Samsung going over the top in the screen size department?
Thanks, Sprite!