Now here's some interesting news from the netbook world – Intel may be readying a dual-core Atom processor. Maybe the notion of netbooks as generally underpowered computers will be overturned soon…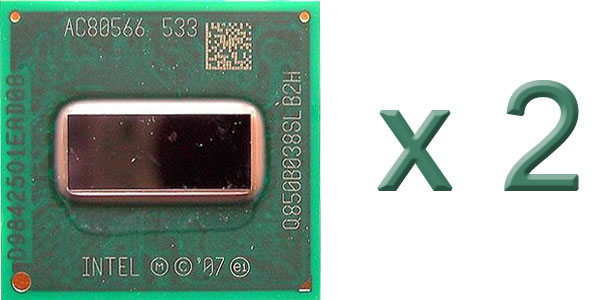 This rumored new processor is the mobile version of the Intel Atom D510, which is used in nettops, and it will be called the Atom N500. There aren't any other details available about the N500, but for comparison, the D510 is clocked at 1.66GHz and packs 1MB of L2 cache.
The D510 uses the Pine Trail platform, so it's a safe bet that the Intel Atom N500 will be based on it too. The main difference between Pine Trail and the previous generation is that the graphics controller is integrated into the CPU.
Unfortunately, the Pine Trail platform doesn't have hardware acceleration for video, so it can't handle HD video encoded with the H.264 codec, which is one of the main areas where netbooks feel underpowered.
Source (site in French)