While Canon's 5D Mark II is easily among the benchmarks in DSLR photography, one must agree that the highly revered camera is of a rather considerable age by now. After all, it was announced back in 2008.
It appears however, that its replacement might be hitting the market in the nearest future. An unknown Canon DSLR shooter has been spotted on a safari in Kenya, in the hands of a gentleman who confirmed himself to be a Canon employee, testing 200-400mm and 600mm prototype lenses. Judging by its looks, the mysterious camera is quite likely to be the upcoming Canon 5D Mark III.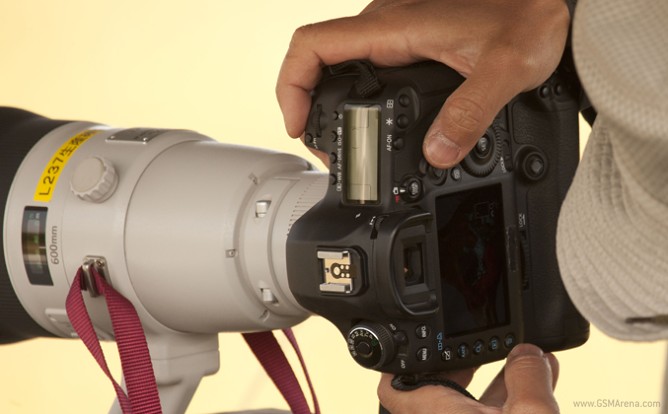 The screen of the unknown Canon camera appears to bigger than both the units of the 7D or 5D Mark II. Its ratio could well be 16:9, rather than the familiar 4:3. A new joystick on the battery grip and the presence of a "Rate" button further help the case for 5D Mark III. So does the lack of pop-up flash, which is found in the current 7D generation.
Hit the source link for more shots of the mysterious Canon DSLR and prototype lenses. As always, you are welcome to tell us what you make of them in the comments section below.