By now we've seen dozens of leaks regarding the upcoming iPhone 6, but here's one more. The handset's motherboard has apparently undergone a photo shoot somewhere in the wild.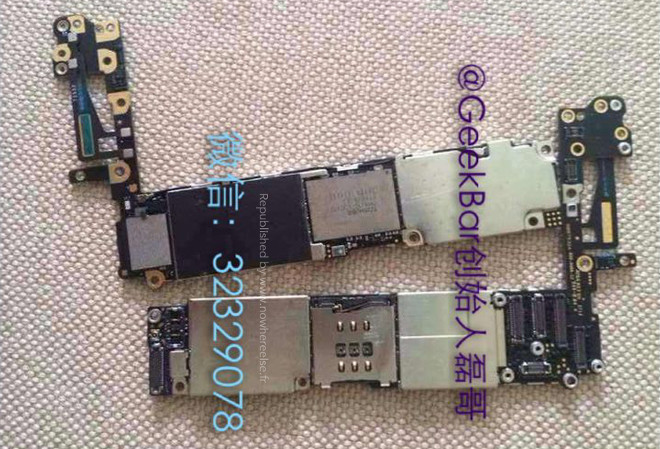 This is claimed to be the first picture showing the actual final part for the new iPhone.
Unfortunately though, what isn't shown in this image is the chipset used. That's widely been rumored to be the A8, but it would have been nice to actually see it for the first time. That didn't happen with this leak, but at this rate expect the A8 to smile for the camera in a couple of weeks or so.
Traditionally, the final design of the motherboard has been one of the last things that gets leaked before a new iPhone becomes official, and with word of an early September unveiling it would make sense for the iPhone 6′s part to surface now.
According to the latest rumors, the iPhone 6 is now in the "product validation testing" phase, and it's due to enter mass production after that has been finalized.