I've recently discovered some hidden iPhone 4 capabilities that simply beg for a blogpost. It's about the iPhone4 media playback capabilities that are obviously quite limited by none other but the desktop iTunes application.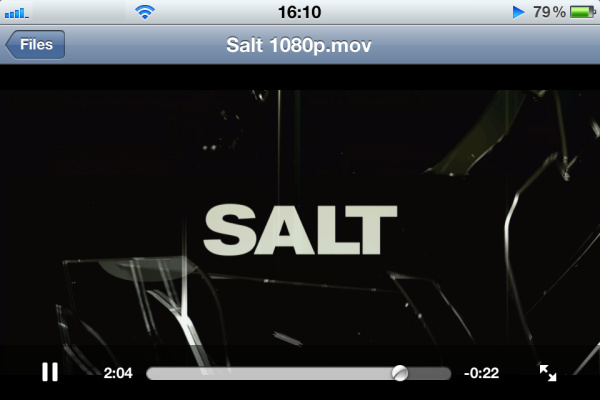 You probably already know about the app called Filer, we've covered it before. The new thing about it is that it just helped me break the iTunes video shackles. My iPhone4 will now play any mp4/mov video up to 1080p resolution – yep, that's FullHD video, folks.

The best part about Filer is that it supports the iTunes file sharing service. This means you can simply drag'n'drop any file from any computer (with installed iTunes) straight to the iPhone4, no syncing needed.
Besides being a document and photo viewer, a nice file manager, etc., Filer also offers playing videos right within its user interface. While I poked around its video playback prowess a set of various mp4/mov files, I was surprised to see that it played fine some videos that iTunes didn't want to accept and sync with my device. They played perfectly fine with Filer without any lag, glitches or dropped frames. And some of those, were FullHD.
It seems iPhone 4 is capable of playing full HD videos without any tuning, you just need the right app. I've also tested this on an iPad, and guess what – it worked like a charm as well.
Unfortunately, there is still no official XviD/DivX player to make our life easier. CineXPlayer for the iPad is a nice and free XviD capable app that handles most of the files you throw at it. But it's an iPad-only app for now and there is no word if an iPhone/iPod version is under the way.
However, if you have a jailbroken iDevice (like mine), you can install the iPad version on your iPhone4 and have some of the XviD magic too.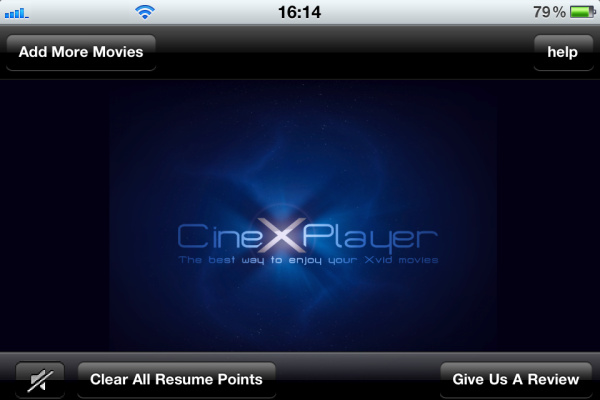 As soon as I got it running on both the iPad and the iPhone 4, CineXPlayer played about 60% of the files I threw at it, which is a lot better than I expected from a free app. It also supports the iTunes file sharing service, so you can easily upload and download videos to it – much like with Filer. And best of all, it plays XviD and DiVX videos just as easily. Unfortunately, I didn't have any FullHD video in that file format to test it out, but most 720p videos ran just fine.
If you want to install CineXPlayer on your iPhone follow this guide. The iPad users can get it from the AppStore. Filer is compatible with both the iPad and the iPhone 4 and you can get it from your AppStore as well.