We already wrote about the lucky guys who got their iPhone 4 a couple of days early, but they pre-ordered. If you didn't but want one, well then we have some bad news – in its launch week the iPhone 4 will be rarer that unicorns in stores.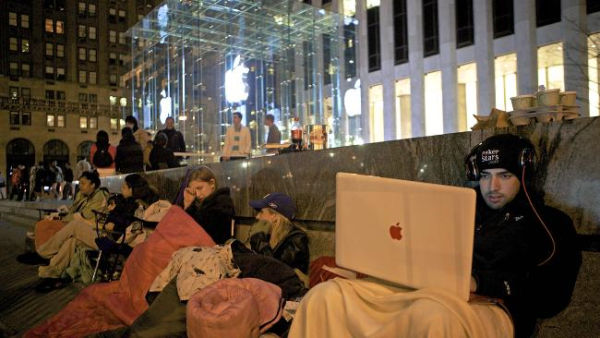 A tip dropped in our inbox says Carphone Warehouse, for instance, is rather under-stocked for launch day – they've got barely enough to fulfill half the reservations. As for those who didn't even reserve one, well, we won't lie to you – your chances don't look good. Reports around the Internet suggest the situation is similar in other European locations and even US stores aren't looking too good…
An interesting note from our tipster is that O2 seems to be the preferred carrier for the iPhone 4 in the UK. About 90% of the people who reserved one chose O2 UK as their carrier and even then, we just heard in the beginning O2 UK will offer it to existing customers only – there's just not enough iPhone 4 units in stock.
The situation in France is just as dire – reports say that Orange has only about 20,000 in stock while 600,000 people are interested in getting an iPhone 4. Ouch!
Orange is limiting supplies to 10 units per store, so even if half of those interested take a pass, there will be a huge number of disappointed people.
The homeland of the iPhone 4 (and its biggest market too) is also experiencing shortages. AT&T have announced that they won't be able to offer units to people who haven't pre-ordered until next Tuesday, 29 June. People who have pre-ordered should be getting the call (or email) that their iPhone 4 is available for pickup or that it has shipped.
Best Buy and Walmart will have some iPhone 4 units in stock – if you get there early and don't mind the wait, you just might be able to snatch one from there. Their supplies will be quite limited, so there are no guarantees.
Waiting for hours on end for a gadget used to be a geek thing to do. But seeing how half the world seems to want an iPhone 4 now, I'd say pre-order craze and camping outside the store on launch day is considered "normal" now.
Source: TEKNOLOGIK, Mac4Ever (Sites in French), AT&T