Two of the most important application stores in the mobile world celebrated important milestones these days. iPad and WP7 smartphone owners both have reasons to celebrate as the tablet App store and Windows market place now have 100,000 and 25,000 apps respectively.

This is another huge achievement for the iOS ecosystem, which has been dominating the tablet world ever since the first iPad came out. While its competitors are still struggling to make any kind of impact the Apple tablets now have more apps at their disposal than their users can possibly ever install.
And while its numbers aren't nearly as impressive the Windows Marketplace has been rapidly increasing too. Their growth rate is at an all time high, even before Nokia has officially entered the picture so they might be catching up faster than you expect. Plus with 25,000 apps already available most of the important stuff is already there anyway.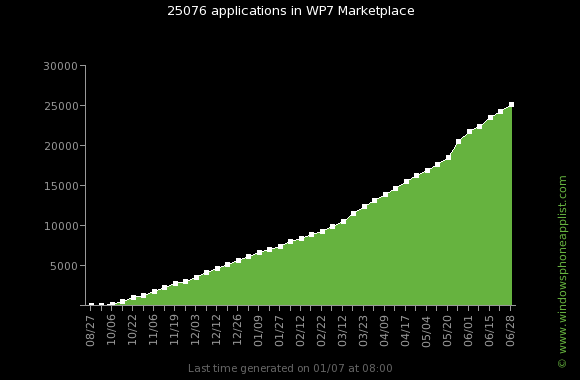 Congratulations to both stores and keep it up!