Leaked iBoot images show that the next Apple tablet will have a combined GSM/CDMA/LTE radio, as well as a quad-core A6 chipset.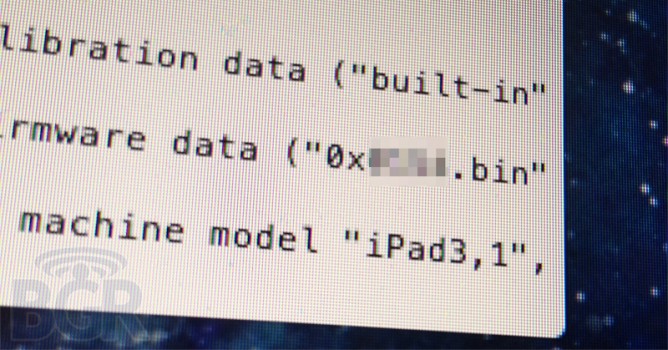 The model numbers leaked are J1 and J2, which refer to two versions of the iPad 3 (iPad 3,1 and iPad 3,2, respectively). It is assumed that these will be for Wi-Fi only and Wi-Fi + 3G/4G variants of the upcoming iPad, just like in the case with iPad 2.
The processor specifications confirm that the chipset is indeed the highly anticipated A6 with model number S5L8945X, as well as four processor cores—although at what clock-rate we've yet to find out. Another iPad 3 specification floating around involves a high resolution 2048×1536 pixel "Retina Display."
We might see an unveiling as early as this or next month, depending on which source you believe.
All of this information should, of course, be taken with a certain degree of skepticism.