Ever since Apple announced the latest iteration of its mobile OS at WWDC last week, developers are busy perusing all the new features introduced with the iOS 8 beta build – and one that wasn't.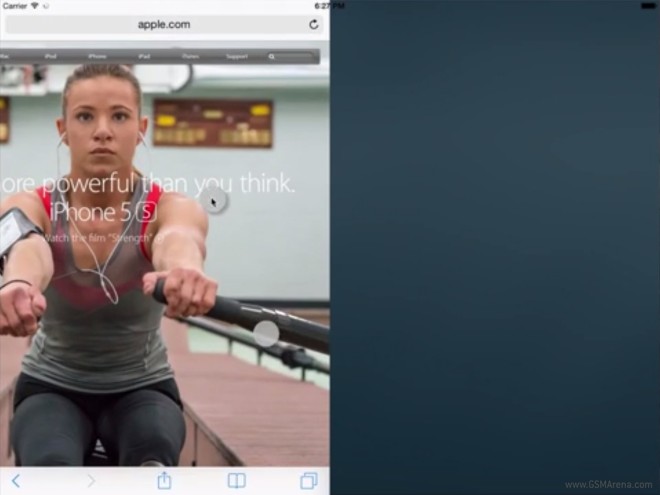 One clever developer, Steve Troughton-Smith, has discovered that Apple has included code that will enable you to run apps in split-screen mode – and has just demoed the partially-working feature on video.
Since Apple didn't speak of this feature at the iOS 8 unveil, it's likely that split-screen multitasking has been reserved for an eventual updated iPad announcement.
According to Troughton-Smith, split-screen will only work in landscape mode, and will only be compatible with the 9.7″ iPad Air or its successor. It will likely not make it to the iPad mini or iPhone, or at least initially.