The anticipated iOS 7 release has been long in the making, and back in April it was reportedly even behind schedule, with some Apple engineers being moved from work on OSX 10.9 to work on Apple's mobile platform.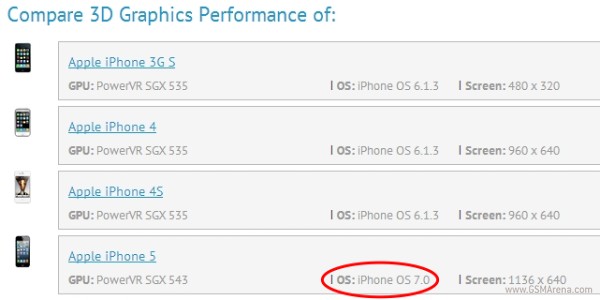 It seems that things are one step closer to becoming a reality, as a supposed iPhone 5 running iOS 7.0 has appeared in the results database of the popular GLBenchmark benchmarking utility.
As far as the actual results provided, the only thing of note is the actual OS version number – comparing with the results of previous generation iPhones won't tell us much as the performance increase was there even with iOS 6.1.3.
As far as what's in store for us when Apple finally outs iOS 7 is still a mystery, but the words "major overhaul" and "flat UI" tend to get heard a lot. Sir Jonathan Ive's taking over of iOS design will by many accounts lead to a more minimalist UI, which should be a welcome sight for many an iPhone user grown tired of the current interface scheme.