iOS 5 has been around for some time now, in beta form, but now that it's official hackers are hard at work revealing its secrets to the eager public. This time it's an automatic native word suggesting feature, which displays words above the keyboard while you're typing. The "Go" has been replaced by "Confirm" so that you can confirm the selected word suggestion and move on with your typing.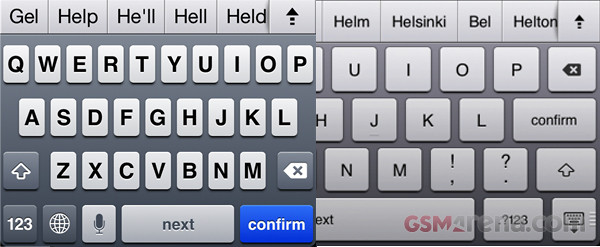 The feature can be enabled fairly easy and doesn't require a jailbreak, which is welcome news for many non-jailbreak enthusiasts. It's reportedly been tested on the iPhone 4S and iPad 2 but should become available to all iOS 5-certified phones.
All you need is to back up your iDevice and then use a thrid-party application on your computer to tinker with the backup and enable the features there. Then you restore your device to the said backup and you get the new functionality enabled with no risk involved. The only downside is that the only software that does the job for the time being is paid.
If you're eager to try any of the two hidden gems (or both of them) you can check out the source links below for instructions. Keep in mind that these features most probably will become available to all iOS 5 devices via a future update.
Word suggestion instructions | Panorama mode instructions | Via | Via