The iOS 4.3.3 update is out as Apple promised before. It will fix all the locations issues and bugs that have got Apple into trouble a few days ago.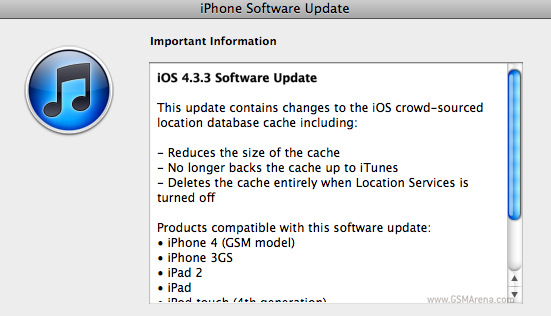 The update is available for all compatible devices – iPad, iPad 2, iPhone 3GS, iPhone 4 (GSM) and iPod Touch 4G.
The update brings only the promised location fixes and nothing more. The location cache is reduced, it will be no longer synced with iTunes and will be deleted if you turn the Location Services off.
That's it. Go update your iGadgets and take off your tin hats.