Now that the controversy surrounding The Interview is slowly fading away, Sony Pictures Entertainment has announced that it will be releasing a Freedom Edition DVD and Blu-ray of the movie.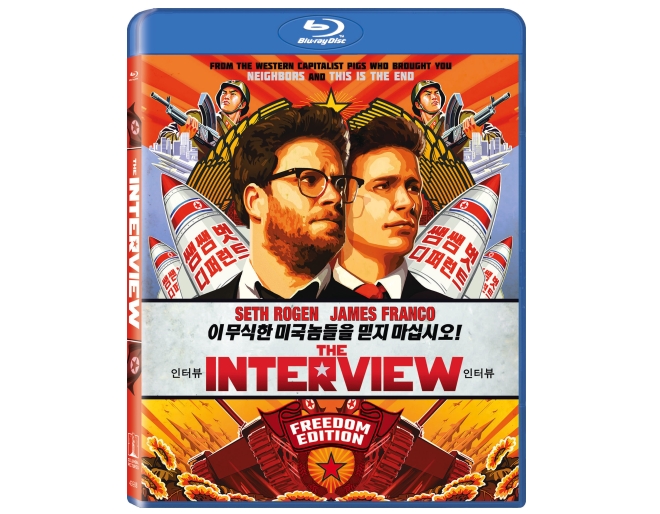 Both the DVD and the Blu-ray version of the movie have bonus content. The DVD has just one bonus content and audio commentary while the Blu-ray has all of that plus gag reel, deleted, extended, and alternate scenes, eight featurettes, and a collection of alternate jokes and shots from the set, accounting to over 90 minutes of additional content.
For those unaware, The Interview stars James Franco and Seth Rogen. Dave Skylark (James Franco) is the host of a show called Skylark Tonight and Aaron Rapoport (Seth Rogen) is the producer. The two go to North Korea to interview their leader Kim Jong-un (Randall Park) when they find out he's a fan of the show but are instead entrusted by the CIA to assassinate him.