Is Intel feeling the heat of AMD getting into the netbook CPU business, or maybe it is those ARM-powered smartbooks? Whatever it is, they plan to launch a dual-core Atom – the N550 – in the second half of this year that can be put in netbooks with screens larger than 10.2-inches…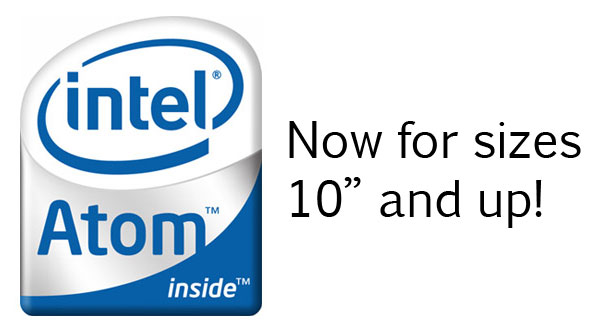 In case you're wondering what the big deal about the Atom N550 being dual-core is – well, the current dual-core Atom processors are reserved for nettops, while the netbook-bound N-series has been single core so far.
And yes, an Atom core is not particularly powerful, but with more and more software going multithreaded, the two cores of the Intel Atom N550 should provide a hefty boost in performance to netbooks, which are commonly perceived as underpowered.
Current Atoms for netbooks also have an Intel mandated restriction to have screens no bigger than 10.2 inches. With no screen size limit, Atom-based mobile computers will cross from netbook into sub-notebook territory. What this means to the end user is that 11.6" and 12" ultraportables will finally be affordable.
Netbooks using the Atom N550 are expected to come with 1GB of DDR3 RAM (older Atoms used DDR2) and either 32GB SSD or 250GB HDD. I hope those are the minimum requirements – 1GB of RAM seems awfully low, DDR3 or not.