The highly popular Instagram app was recently updated and brought a handful of new features and changes. First of all is the new Lux effect, which brings out more detail in your images. It works a bit similar to the HDR function built-into the iPhone's camera and brings out the details in the dark as well as light areas of the picture. This effect can then also be accompanied by a filter.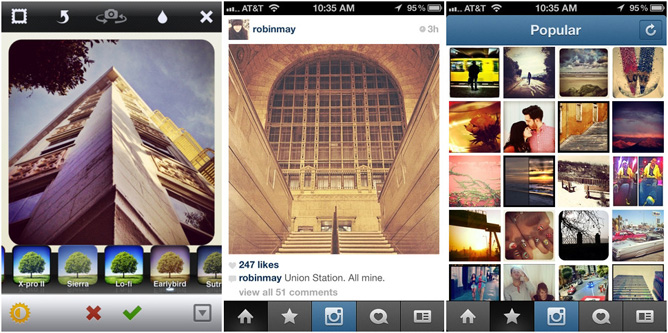 Other changes include the addition of a new filter called 'Sierra' and a redesigned interface that uses an updated header and menu buttons for a simpler and more refined look. Instagram has also added tappable notifications, where tapping on a notification will take you to the relevant image, comment or profile page in the app.
Finally, a less advertised addition is one where the app now asks you before it uploads your contacts to its servers to find your friends who may also be using the service. This was probably done after the recent controversy with the Path app, where it would upload your entire contact list to its servers without your permission.
As before, Instagram is completely free of charge and can be downloaded from here. You can check out the Lux effect below.