Instagram released an Android version of their app last month, but it has always trailed behind the iOS version. Initially, it didn't even work on most phones and even if it did, it lacked some features found on the iOS version.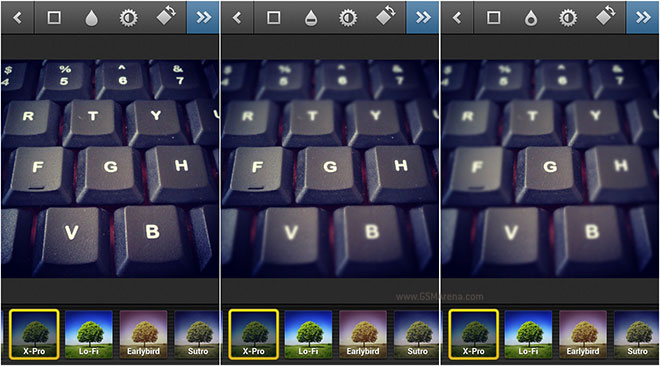 The app has been constantly updated ever since it was released and with the latest update it comes closest to matching its iOS counterpart. After updating to the latest version, you will see that the tilt-shift effect has finally been added to the app, notified by the drop icon in the top bar.
With this effect, you can have two different types of blur patterns. One creates a blur at the top and bottom of the picture leaving the middle clear (as seen in the middle image) and the other blurs most of the image except for a spot in the middle (as seen in the image on the right). This can be great for creating a tilt-shift effect or for drawing attention to something in the middle of the frame.
With this update, the Android version of Instagram is finally on par with the iOS version. However, there are still some phones out there where the Instagram camera capture mode does not work, and it instead launches the stock camera app, takes a picture and then asks you to crop it before letting you add filters and effects to it. Hopefully, future updates will fix this problem.
You can download Instagram for Android from here.