Today is a big day for fans of Instagram, as it has received its first new filters in two years. The app now boasts five additional filters you can choose from, and it's also gotten a couple of usability improvements as well.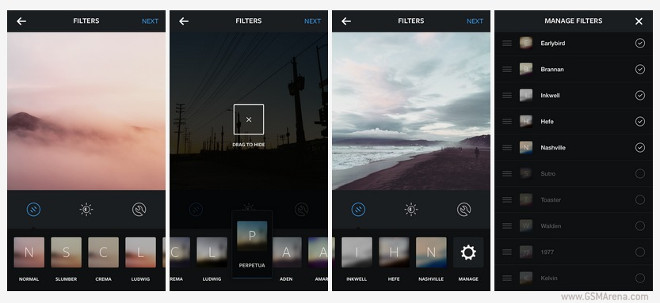 The new functions are to be found inside Instagram version 6.4.0 for iOS, and version 6.12.0 for Android. These are already out in the iTunes App Store and the Google Play Store.
As you can see below, the five new filters are called Slumber, Crema, Ludwig, Aden, and Perpetua. You'll have them at the front of your filter tray from now on.

The new update has also changed the way filters are displayed. Now each filter icon on the bottom displays a blurred preview of the photo with that filter applied. This lets you quickly get an idea of what your image would look like with each filter.
At the end of the filter tray there's a new Manage button, which allows you to rearrange the order in which filters are presented to you. You can also hide the filters you don't use.