Instagram has released an update for its iOS and Android apps that adds two new features. The first is the ability to edit captions, which was sorely missed before.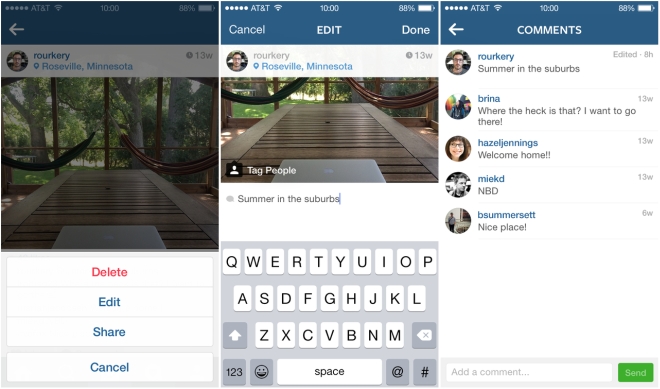 Previously, if you made some typo in your caption or wanted to change it, the only way was to delete it and then add it again as a comment, which only worked if someone else hadn't commented yet on your photo. Or, just reupload the photo altogether. Now an option appears in the menu below the image that will let you edit the caption of your photo whenever you want.
The second feature is improved discovery options. The Explore section has been updated and now along with photos from other people it also shows you accounts that your friends follow and it thinks you should follow as well. The icon for the section has now been changed to a magnifying glass.
You can download the update for iOS now while the Android version is still rolling out slowly as usual.