It's been over a year and a half since we heard that INQ was working on an Android phone, but now, finally, Bluetooth certifications for INQ Cloud Touch droid heavy with Facebook integration bring some validity to that age old rumor…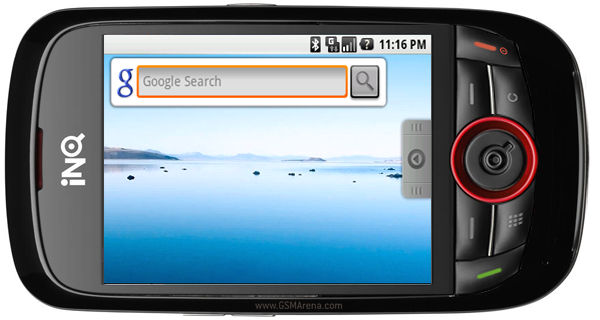 The Bluetooth specifications don't reveal much save for a short description of the INQ Cloud Touch. It's an Android device, maybe with a custom UI – it has Facebook integrated "into its core".
There will be a wide selection of widgets for the various Facebook functions, like status updates, albums, photos and videos. The only other spec on the INQ Cloud Touch available is Bluetooth 2.1 with A2DP support.
I also checked the Wi-Fi certification page (they usually post photos of the device), but there's nothing up there yet (the image above is a quick and dirty mock up). Note that it doesn't mean that the Cloud Touch won't have Wi-Fi – Android phones without Wi-Fi are quite rare (there are only three obscure models in our database).