Companies behind mobile OSes love bragging about how many apps there are in their respective app stores, but mobile app testing company StarDust has conducted a 6 month long study and found things they wouldn't be so proud about.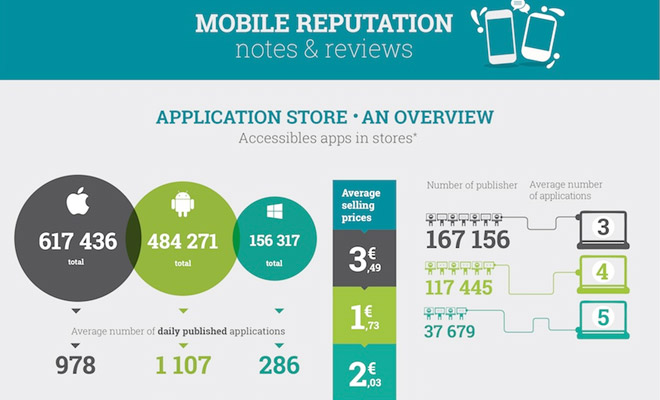 The study looked into how many old apps get updated and how many don't get updated at all. The results of the study are presented as an easy to digest infographic.
iOS, Android and Windows Phone were considered in the study and the numbers appear a little old (the total number of apps especially), but the percentages should mostly be true.
What the infographic shows is that the Play Store is growing quicker than the App Store and almost three times as many Android apps get updated each day as iOS apps. The Windows Phone Store is about a quarter of the size in terms of total apps and the number of new apps and updates are at about a quarter too.
Windows Phone has the most "dead" apps – ones with no recent updates and less than 10 ratings and comments from users. The iOS store is close behind, while Android's Play Store is a lot fresher. Keep in mind, iOS apps get a ton more comments that Android and WP combined.
Keep in mind StarDust is a French company and the infographic slips into French at times.