The Nokia 130 came as a bit of a surprise – a feature phone from Microsoft. Yet, the software giant is committed to promoting the product though and published an infographic detailing just how much a €19 phone can do.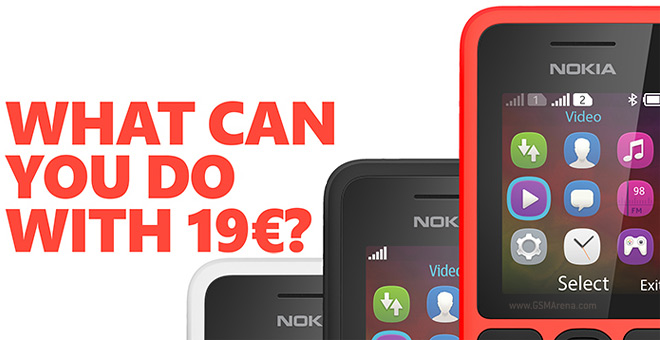 A lot of the talking points center around the 130′s battery life. Microsoft also seems keen to continue the "next billion" initiative started by Nokia.
The Nokia 130 has a relatively modest 1,020mAh but unlike smartphones it can last over a month in standby or let you make 240 calls totaling 13 hours. Or you could watch almost two seasons of Friends. Keep in mind those are either-or, you can't do those one after another (not without charging the phone in between that is).