The iPhone is perhaps the most recognizable smartphone in the world, but it was a long journey to get where it is right now. Maybe you've been tracking Apple's best-selling handset since it launched in early 2007 or maybe you haven't – in either case, this infographic gives a nifty look at the iPhone's history.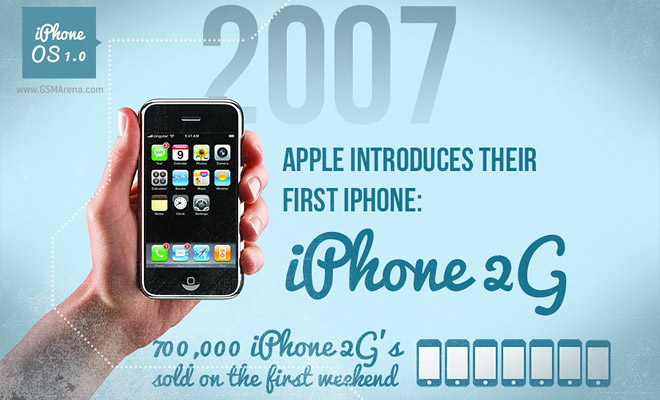 It all started with the iPhone later dubbed "iPhone 2G," which can be a little confusing – 2G refers to the second generation wireless tech it used (GSM/GPRS/EDGE), not the second generation of iPhone.
Then came the iPhone 3G, which was the first iPhone to sell a million units during the first weekend. Fast-forward to the iPhone 5s and 5c duo, which moved nine million during the first weekend.

Also, check out this infographic about arguably the best feature about the iPhone – the App Store.
Thanks to Samer Hadi for sending this in!
Source (in Dutch)