At today's iPhone launch event, Epic Games took the wraps off Infinity Blade III. The third and final installment of the popular iOS gaming franchise will launch alongside the iPhone 5s – it will be available in the App Store on September 18.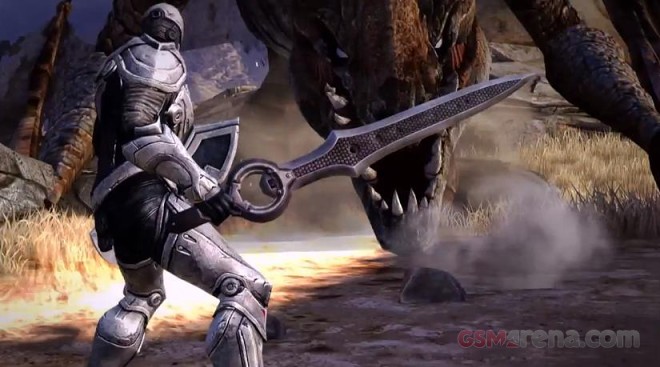 Infinity Blade III will make good use of the brand new A7 processor of the iPhone 5s with 64-bit architecture and OpenGL ES 3.0 support. Naturally, the graphics of the new game are certain to be impressive. Epic Games claim that the "lens flares that would make J.J. Abrams proud."
Along with the improved graphics, Infinity Blade III will give users the option to play as one of two different characters. There will be bigger worlds to explore, as well as more powerful bosses to battle.
You can check out the launch trailer of Infinity Blade III below.